News
BIG – Breast International Group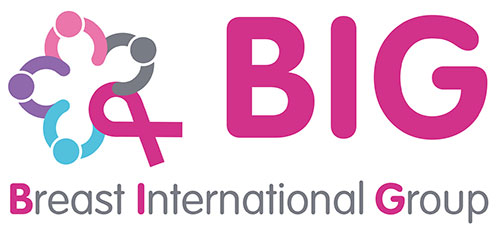 EUBREAST e.V. (Germany) and EUBREAST ETS (Italy) are thrilled to be members of the BIG Against Breast Cancer Network
>> more information
---
General assembly of EUBREAST (Italy)
Dear EUBREAST Members,
As the date for our General Assembly is drawing near, we would like to provide you with some information about Network, the EUBREAST (Italy) Association Executive Board elections, as well as the meeting itself.
1. As you may know, the EUBREAST Network structure has been undergoing some changes and currently consists of a Scientific Network Board that serves as a bridge between our two official associations:
EUBREAST Italy (the Association of which the majority of you are members)
EUBREAST e.V. (Germany)
These two associations have legal status in their respective countries and are responsible for the duties and requirements specified in their by-laws (for example: proposing fundraising strategies, drafting and approving financial documents, promoting independent Breast Cancer research).
2. During this General Assembly, we will be voting to approve the nominees for the EUBREAST Italy Association's Executive Board. The following EUBREAST members are currently planning to run for the EUBREAST Italy Association Executive Board:
Dr. Oreste Gentilini
Prof. Thorsten Kuehn
Dr. Rosa di Micco
If you are interested in running for the EUBREAST Italy Executive Board, please let us know via email by no later than:
Monday, May 3, 2021 - 9:00 CEST.
Details about the voting process will be sent out shortly.
3. We would also like you to note that, in accordance with our by-laws, you must be an Effective Member to vote/run in these elections. As specified in Clauses 8.8 and 17,4 of our Statutes, Effective Members are required to pay an annual membership fee. Therefore, if you are interested in voting in this election, we must kindly ask you to pay your membership fee of Euro 50 by no later than:
Monday, May 10, 2021 – 9:00 CEST.
However, it is not necessary to be an Effective Member to be able to attend and participate in this Assembly – all members of our Network are welcome to attend.
If you are interested in voting, your membership fee can be paid to:
EUBREAST (Italy)
Banca Mediolanum 
IBAN: IT 42F0306234210000001998079 
SWIFT-BIC: MEDBITMM
C.F. 97828280152
Reference: Membership fee + Your full name
This membership fee will also include other benefits to be discussed during the General Assembly.
The Agenda for the General Assembly is as follows:
Confirmation of correct invitation, number of participants, and quorum

 

Report from the Chairman (T. Kuehn)
Report from the Treasurer (F. Peintinger) and Approval of financial statements
Future Structure of the EUBREAST Network
Approval of new EUBREAST (Italy) Executive Board

 

Reinstatement of membership fee and what EUBREAST will offer their members
Brief report of project status
Various

 
Lastly, we would like to remind you that in accordance with our Statutes, the first call of the General Assembly is set for Monday, 17 May at 21:30 pm CEST - but as we cannot confirm that the required quorum will be reached (and we do not wish for anybody to lose time) - we would like to inform you that the second call will take place directly on:
May 18 2021 at 19.00 CEST – Zoom link to follow.
Please do not hesitate to contact us with any questions.
Kind regards,
Prof. Thorsten Kuehn
Dr. Oreste Gentilini
---
International, Interdisciplinary (Surgery / Radiooncology) Survey of EUBREAST on regional Management
 

in Clinically Node-Positive Breast Cancer Patients converting to Node-Negativity after Primary Systemic Treatment

Dear colleagues,

 

The management of lymph nodes after Primary Systemic Treatment has been a matter of intensive debate in recent years. This relates to the role of diagnostic surgical procedures (ALND, SLNB, TAD) to asses the ypN status as well as to the therapeutic options in case of lymph node involvement. No data are available, whether evidence based guidelines for regional treatment from patients undergoing upfront surgery can be translated into the post PST setting. Similarly the clinical impact of low volume (chemoresistant) metastases (pN1mi, pN0i+) is unclear. The St. Gallen Conference 2021 highlighted many of these unsolved issues related to axillary management after PST.

 

Locoregional treatment of breast cancer requires a close interdisciplinary approach, specially between surgeons and radiooncologists. In order to assess the variety of treatment standards for lymph node management after PST in different institutions and countries the EUBREAST study group and experts from ESTRO developed a survey on controversial issues related to the topic. The questionnaire is addressed to surgeons and radiooncologists.

 

We would appreciate, if you would support this effort and fill out this questionnaire.

 

We would also appreciate, if you forwarded the survey to your national (or international) breast cancer associations for further distribution. We will name participating societies in the final paper.

 

The survey will be open until may 31.

 

Thank you very much for your support.

 

Maria Luisa Gasparri, Jana de Boniface, Oreste Gentilini, Orit Kaider-Person, Philip Poortmans, Thorsten Kühn

 
---
Live Webinar - April 15, 2021

Controversies of the St. Gallen Consensus Panel in locoregional treatment -
How Would Clinicians Vote?
Full video of the webinar
---
German newsletter 04/2021
---
Interview AXSANA
Prof. Dr. Thorsten Kühn and PD Dr. Maggie Banys-Paluchowski
---
Live Webinar
The Impact of Biology on Breast Cancer Surgery
Successful EUBREAST Webinar of Janury 28, 2021 with 120 participants.
Full video of the webinar 
---
BREAKING NEWS from San Antonio:
Janine M. Simons MD PhD, member of EUBREAST, presents results of RISAS trial at SABCS  
Successful first EUBREAST Webinar of June 17, 2020 with 90 participants.
Full video of the webinar 


---
EUBREAST article published in "The Lancet Oncology"
A gap analysis of opportunities and priorities for breast surgical research
Download PDF
Link "The Lancet Oncology"